Onsite Consultations For Your Land, Farm or Gardens
Our aim is restore gardens, farms, reforestation plots and all soils! It might be converting from chemical and organic fertilizer dependency or restoring damaged lands. The microbiology approach works.
Living Ground Suelo Vivo's aim is to help all growers and land stewards whether it be wild lands, focussed crops/gardens and forests or to regenerate damaged lands.
Each person and land is different and unique. Before we can access your needs, a site visit is recommended.
An initial consult is $120 (within a 25 mile radius) includes a site visit, compaction test, soil testing and a follow up report soil results and recommendations.
Our team is prepared to either help you create (educate and teach) microbiology compost on your land or we create it for you. The simplest way is to begin an organic matter pile and when it is matured, we inoculate it with the microbiology required.
We can prepare personalized teas and extracts to spray large tracts of land. There are many options to improve the soils.
With your consultation and soil test report we will make recommendations that include the "next steps" and a "plan of action" (including costs). We can either train you and your team or bring in our team for this work. Our desire is to educate and work with you.
Different plants have different needs.
Organic gardeners and farmers understand the need to cultivate and protect soil microorganism life. The strategies to do this involve mulching, composting, ground covers and avoiding soil disturbance as much as possible. We know that these strategies, in addition to many others, encourage a healthy soil-food-web.
The soil-food-web is the interconnected matrix of invisible (fungi, bacteria, protozoa, nematodes) and visible (earthworms, beetles, arthropods) creatures that have a whole host of functions which create a healthy ecosystem for plant growth. They aerate the soil, decompose organic matter, make nutrients available, prevent nutrient leaching, break down toxins, protect plants from pathogens, fix nitrogen and so forth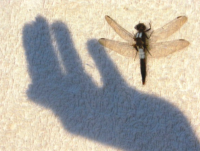 Contact Living Ground Suelo Vivo