living ground, suelo vivo project
Welcome to Living Ground – a Project in Southern Ecuador where we delve into the fascinating world of microscopic marvels that shape our very existence. Our mission is to empower you with knowledge and skills. Micorbes play an important role in our well-being. Living Ground offers a plethora of products and services to help you breathe new life into your land and life, while instilling in you the values of self-reliance and self-sufficiency.
Join us on this journey of discovery, as we share our passion for the "good little guys" and work towards a healthier, more sustainable future for ourselves and Nature.

Laboratory microscope assessment of soil and compost to determine the microbiology of your soil. Are your plants cycling nutrition?

Beyond organic. Microbe composts to create living soil ensuring plant and human health. These inoculants create living soil.

Assisting farmers, gardeners and land owners with consultations to convert to natural regeneration & preservation. Full report provided.
Compost, Soil Tests, Plants and Seeds, Apothecary Products
Stories about soil, the soil food web, our projects, the art and science
We are dreaming and creating a Sacred Commerce Business
We grow microbes. It is science and art combined
Meet the team players, the community, the neighborhood
Let us help you regenerate and transform our world
The building of the compost and the education operations
Why is this work so important? Read more on the blog
Building our dream so everyone wins, including the soil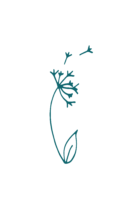 Frequently Asked Questions