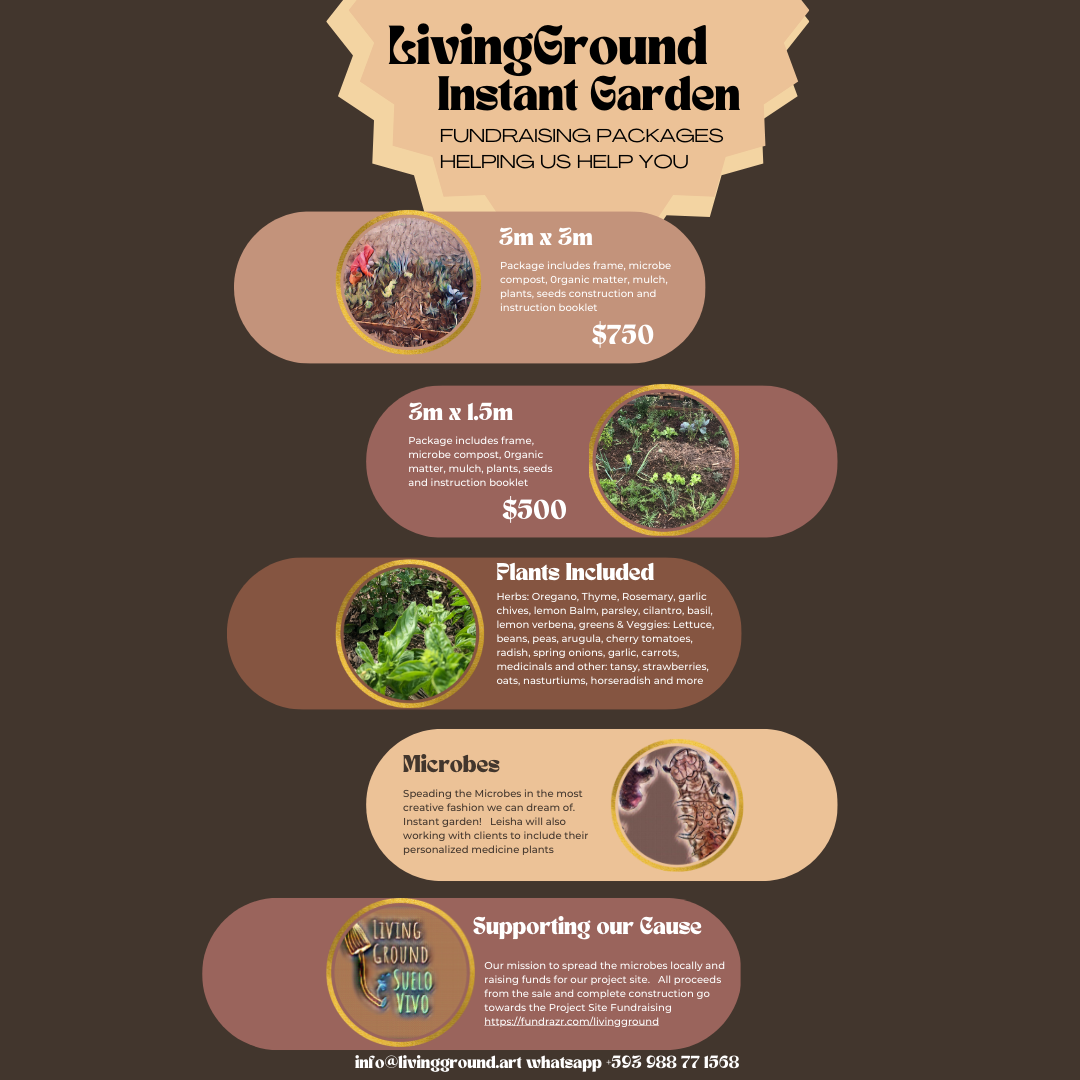 Welcome to the last day of 2022.
This is a note to thank you all those who came to support us last Thursday night at the Gala and Launch where we shared our passion the Soil Squad has for our work in spreading the microbes. We also hope you see the intensity and importance of this work, this mission and how it is foundational for health and change. As we shared, this is a paradigm shift and we are dedicated to the SOILution and the way forward.
We continue to ask for help and support. We do not wish to take for taking-sakes and are willing to work with people to give-back so that everyone wins. We are requesting you share our mission as we do sense and feel deeply this will be successful when the "little good guys" amass and work together.
If you feel inclined and moved to financially support this project, we are willing to discuss possibilities for us to give back to you. We desire to mimic the microbes so that everyone wins!
Here we share a "garden package" – instant garden – where all proceeds will go to the fundraiser. Perhaps we could consult! I am also willing to offer Live Blood Consults too. Our microbe compost is ready and so are we. There are so many possibilities in the collaboration project as diversity and symbiosis wins! Our primary mission, share and move the microbes, is in full speed ahead.
Also, we invite locals to come visit the project site and take a peek at the potential. Come take a walk with us around the site and buildings and see our vision with us. We'd be honored!
Thank you again from the bottom of our hearts! Let's make 2023 the BEST EVER!
Leisha and the Soil Squad