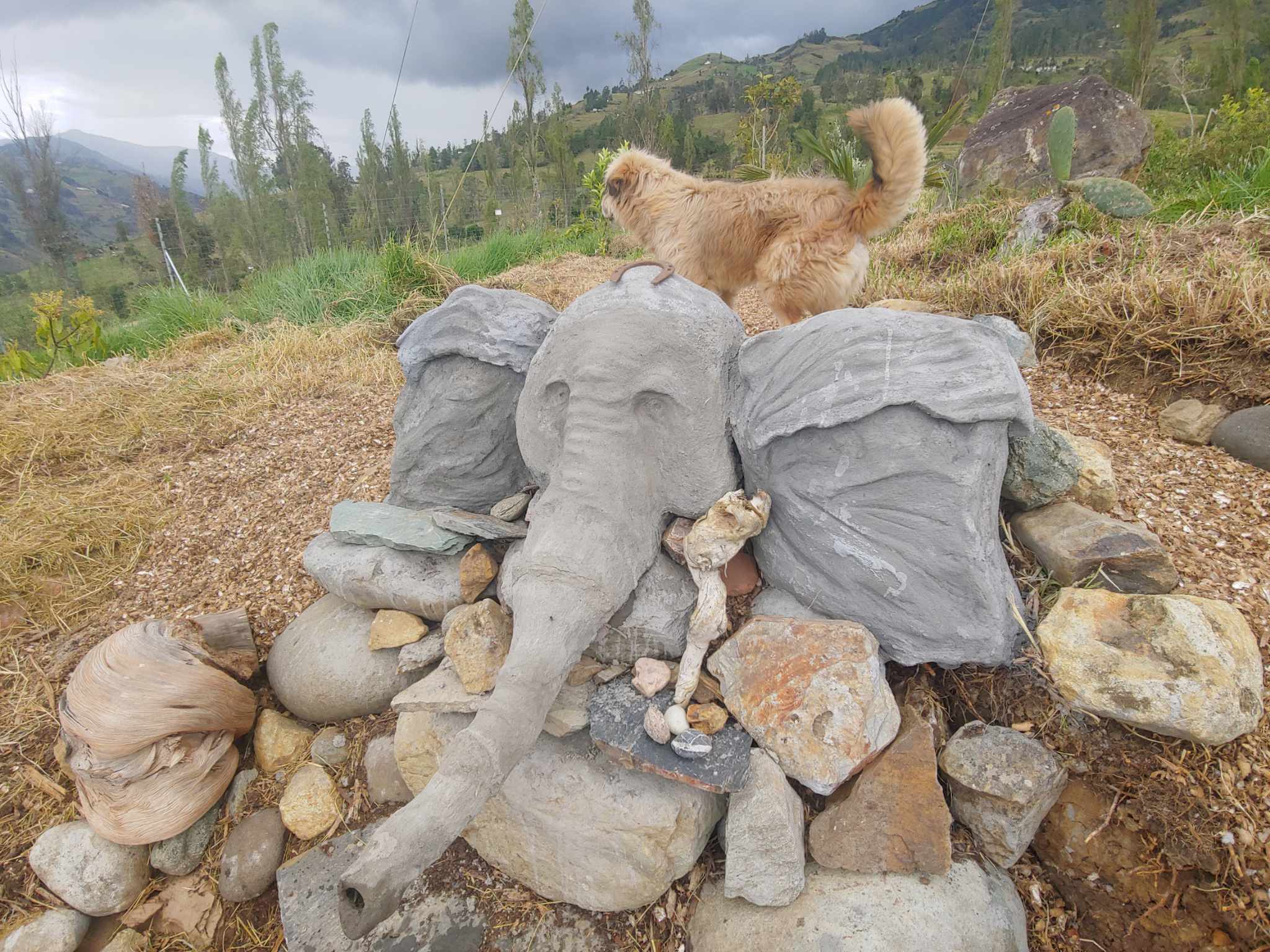 Living Ground has been very busy working with clients to create their dream spaces. We are creating sustainable landscapes and vibrant ecosystem . Our recent project included a food forest, a medicinal and food spiral garden, a convenient kitchen herbal garden, activiating a pond and water system, and a water-efficient irrigation system from the nearby river.
At the heart of all we do lies a profound understanding and application of the soil's microbes which enriches the land and enhance its fertility,
In the food forest, the team aimed to mimick the intricate patterns of nature, fostering a biodiverse planting of edible plants and perennials. From towering trees to ground-hugging covers, the food forest will provides sustenance and becomes a thriving habitat for local wildlife.
The spiral garden, while a smaller counterpart to the food forest, is a celebration of both aesthetics and ecology. It efficiently accommodates an array of medicinal and edible plants, promoting a meditative and serene atmosphere, all while nurturing the soil's microbial life.
Our respect for microbes extended to the creation of kitchen herbal garden, located conveniently close to the house. Here, a spectrum of popular and unusual herbs will provide taste for meals to come.
The pond system was initiated and created to teem with aquatic life and plants. A special statue creation was made to add to the beauty of this water system.
We even added a new irrigation system, which draws water from a natural rive source. What excites us about this work is the water can be utilized all over the property and returned to the same source (river) cleaner and healthier (and, of course) full of micorbes. We imagine setting them off to do their restorative work down river. This self-sustaining approach minimizes disruptions to the local ecosystem, maintaining water rich in beneficial microorganisms
Permaculture is not just about gardens and farms. It includes all aspects of living with and mimicking Nature. Our team even grounded the electrical system of the house for this client. We do anticipate we will return to this property for the next phase of creating.
While our focus is the earth's smallest yet most significant inhabitants (the microbes), our services to help clients are expanding in many ways. Our team is growing and our mission too.