Gourmet Microbe Grown Products
Join us every Saturday from 9 AM to 12 PM at Sonia's Coconut Cafe as we proudly present the Living Ground Project and our range of innovative projects that celebrate the power of microbe-rich soils and the art of alchemizing garden-fresh produce into delectable gourmet delights.
Did you know that the lack of essential microbes in modern soils has led to a decline in nutrient-rich produce? Scientific studies reveal that we now need to consume two times more meat, three times more fruits, and four times more veggies compared to our grandparents to attain the same nutrition. This alarming trend highlights the urgency of revitalizing our soils and embracing the power of microbe-rich agriculture. This is why we are doing what we are doing1
Indulge in a delightful array of gourmet salad dressings crafted with love and care from the finest ingredients, harvested directly from our garden. Every week we will share one new flavour! Each dressing boasts powerful tastes and herbal goodness that will elevate any salad to new heights of flavor and nutrition. We encourage you to eat your salad greens and have at least 5 different types of greens in your salad. With our dressing this is delightful!
Every week we showcase the diversity of nature's bounty. Last week, we celebrated Flower Power with an assortment of flower teas, honeys, and beauty products. In the upcoming week, we invite you to savor the richness of herbal teas and alternative coffees, which are packed with health benefits and crafted from chicory root, fermented and dehydrated oats, chaga, mushrooms, mucuna beans, and more.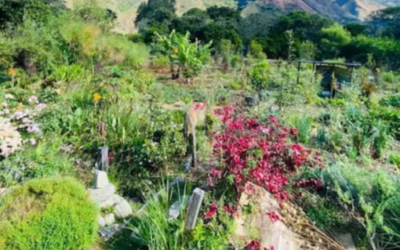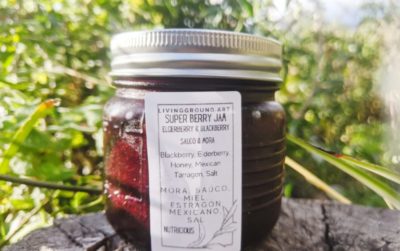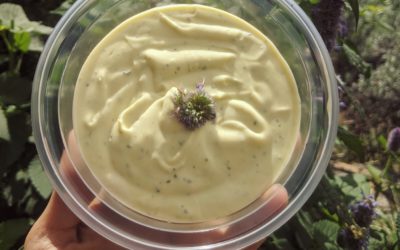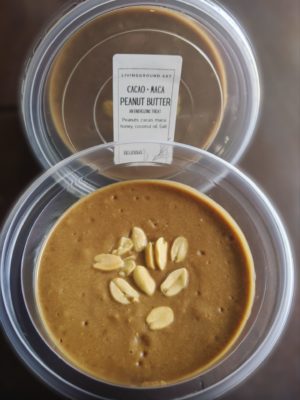 We have an array of lovingly handcrafted products that cater to your well-being. From Bug Off Serums that effectively repel pesky insects to herbal whipped butters, salsas, and vitamin C jams, each creation is a testament to our commitment to excellence and quality. Indulge your taste buds with our mouthwatering curries that celebrate the art of culinary flavors.
As the beginnings of our Natural Health Food Store Pod, we aim to offer our community a variety of amazing products that embody the essence of holistic well-being. However, our secret ingredient lies within the microbes of our soil, which we carefully farm to ensure the highest nutritional value in all our plants.
Join us in this journey of regenerative agriculture and discover the wonders of microbe-rich foods, inspired by the abundance and wisdom of the Earth. Together, we can create a sustainable future and nurture a thriving community dedicated to holistic health and well-being. To learn more about the nutrition loss, here is a great article https://www.scientificamerican.com/article/soil-depletion-aND-NUTRITION-LOSS/
At Living Ground, we are on a mission to restore the balance between our bodies and the Earth through nurturing the soil and harnessing the potential of beneficial microbes. Our Saturday market serves as a celebration of this vision, where we invite you to experience the joys of living in harmony with nature while nourishing your body and soul with our thoughtfully crafted offerings.