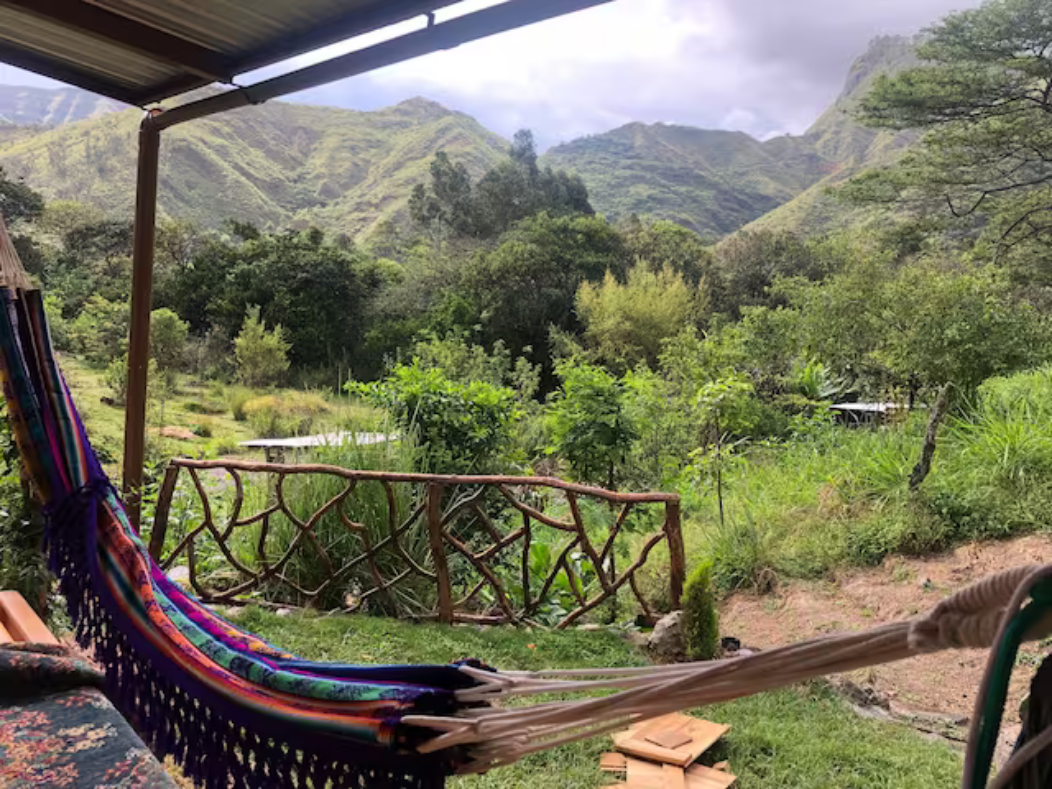 Are you looking for a transformative healing experience amidst nature's embrace?
Welcome to Living Ground, a sanctuary for health and well-being, where we offer an array of holistic treatments and services to nurture your body and soul.
As soon as you arrive at our Microbe and Health Air BnB, you'll have the opportunity to embark on a journey of self-discovery. Begin with a Live Blood Analysis, a cutting-edge assessment that reveals valuable insights about your health. Our practitioner, Leisha, will create a personalized healing protocol, recommending herbs, tinctures, elixirs, and treatments tailored to your specific needs.
Immerse yourself in a realm of healing possibilities as you book one of our rejuvenating treatments. Experience the gentle touch of Bowen therapy, the restorative power of lymphatic and gentle chiropractic, or the revitalizing effects of ozone breathing and insufflation therapy. Each treatment aims to restore balance, promote relaxation, and support your body's innate healing abilities.
During your stay, you have the privilege of nourishing yourself with our delightful menu of healing juices, smoothies, and soul-soothing soups. Sourced from our microbe-rich market garden, just a 5-minute walk away, these nourishing creations are infused with the goodness of nature's bounty.
At Living Ground, we understand that each individual is unique, and so is their journey to well-being. That's why our menu is thoughtfully designed to be flexible and customizable. After your Live Blood Analysis, Leisha will guide you through our menu, helping you choose the options that resonate with you and align with your health goals.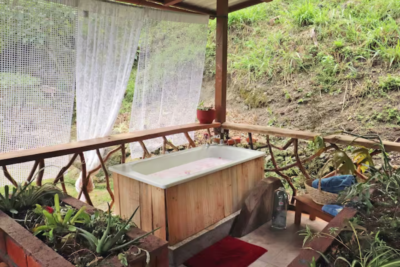 With our array of healing options at your disposal and the results of your Live Blood Analysis, you have the power to curate a menu that reflects your tastes, preferences, and health needs. Our team is dedicated to ensuring that you have a memorable and transformative experience during your stay with us. Our out door jacuzzi tub can also be blending into your healing regime. If you are open, we can also add our Microbe Compost full of beneficial microbes (mud bath). All our microbe compost is microscope tested to ensure no pathogens are present.
At Living Ground, we believe that nourishment is not just about feeding the body, but also about nurturing the soul. Let our healing menu become a source of empowerment on your journey to self-discovery and vibrant health.
Feeling inspired to delve deeper into the world of soil and health? Join us for a tour of the Living Ground Project Site, located just 1 km away. Witness the magic of microbe-grown market gardens and explore the natural health food store, apothecary, and cafe. Let our expert guides unveil the wonders of the soil food web and its profound connection to human health.
At Living Ground, our mission is to educate and empower our guests to take charge of their well-being. We want you to return home not only feeling rejuvenated but also armed with self-knowledge and the tools to maintain your newfound vitality.
So, come and embrace this healing retreat at Living Ground, where the harmony of nature and innovative health practices unite to create a truly transformative experience. Step into a world of healing possibilities, and leave with a heart filled with gratitude and a body empowered with well-being.
Note: We kindly ask guests to pre-book their treatments and "basket of food" to ensure a personalized and enriching experience. The basket is offerred with a little tour of the market garden to explain what we are growing and what is ready. All our produce is from microbe grown soils. We are confident they are full of nutrition.
We are excited to welcome you to Living Ground, where healing and growth are nurtured in harmony with nature.