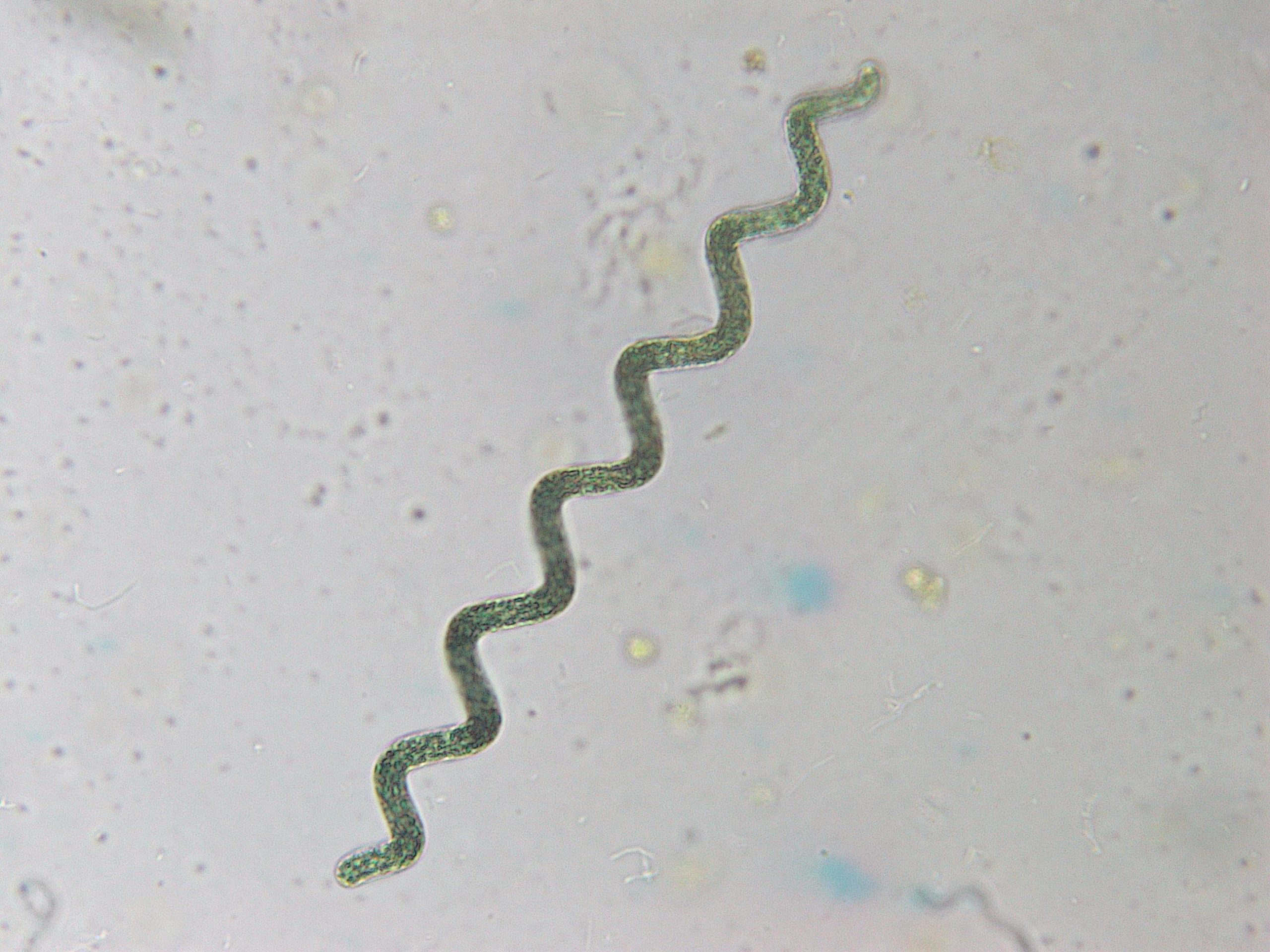 One of my favorite POD we are creating in the Living Ground Project is the Commercial Kithen and Apothecary Pod. This is the POD that will alchemize the food and medicine plants from the Microbe Rich Soils to create amazing, nutritious and beneficial products. Basically our aim is to make the world's best food ever!
Over the past 3 years, I have attempted to secure the "cultures" for Spirulina and Chlorella. Five attempts! All attempts failed whether it was because they were forgotten and never travelled or the culture was not viable by the time it arrived. That changed this week! Cultures of both were delivered and I anxiously looked under the microscope to see the living evidence they were viable and usable. They were!
Chlorella and spirulina are among the most nutritious foods available today. They are superfoods and powerhouses of nutrition. These two super greens are pure, wholesome foods that have been used as a food source by ancient communities. Spirulina was a staple of the Aztecs and Mesoamericans. In the Far East, chlorella has been used as an alternative medicine since the ancient times. Chlorella is a type of green algae that grows in fresh water. It is a close cousin to the salt-water based Spirulina
Living Ground's mission is to care for and increase the good guy microbes for the benefit of all and especially the human. Just as the microbes are important for health soil, microbes are also the most important aspect of the human microbiome health. Good gut flora is linked to strong immune system, meaning less allergies, a healthy digestive system meaning management of digestive issues such as leaky gut and IBS, good urinary tract and vaginal health, meaning less UTI's, BV (Bacterial Vaginosis) and yeast infections. The list goes on and on. The research shows that chlorella and spirulina both help balance gut bacteria, which helps us digest and absorb nutrients from our food (source 1, source 2). It is not mistake this is a benefit of increasing the microbes in our plant gardens and human garden.
So we are testing the production process and have started our first culture. Fingers crossed we are success. If so, we intend on being suppliers to our local community…and offering both fresh and dried. I have also spent a lot of time researching the nutrients required and how to obtain them "naturally". Most add "fertilizers". My goal is to discover how these amazing foods grow in nature and duplicate. I will share updates as we progress with this experiment in making and creating our own medicines and foods.
We will be offering this to the community both fresh and dried. This is very, very, very exciting.